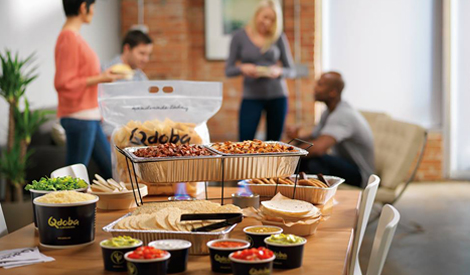 The Qdoba Hot Bar is the perfect option for any size party!


You and your guests build customized meals with their favorite ingredients using
self-contained catering options in our convenient online ordering platmform.


Meal options include burrito bowls, tacos, nachos, salads and more.
There is something for everyone in one easy to manage set-up!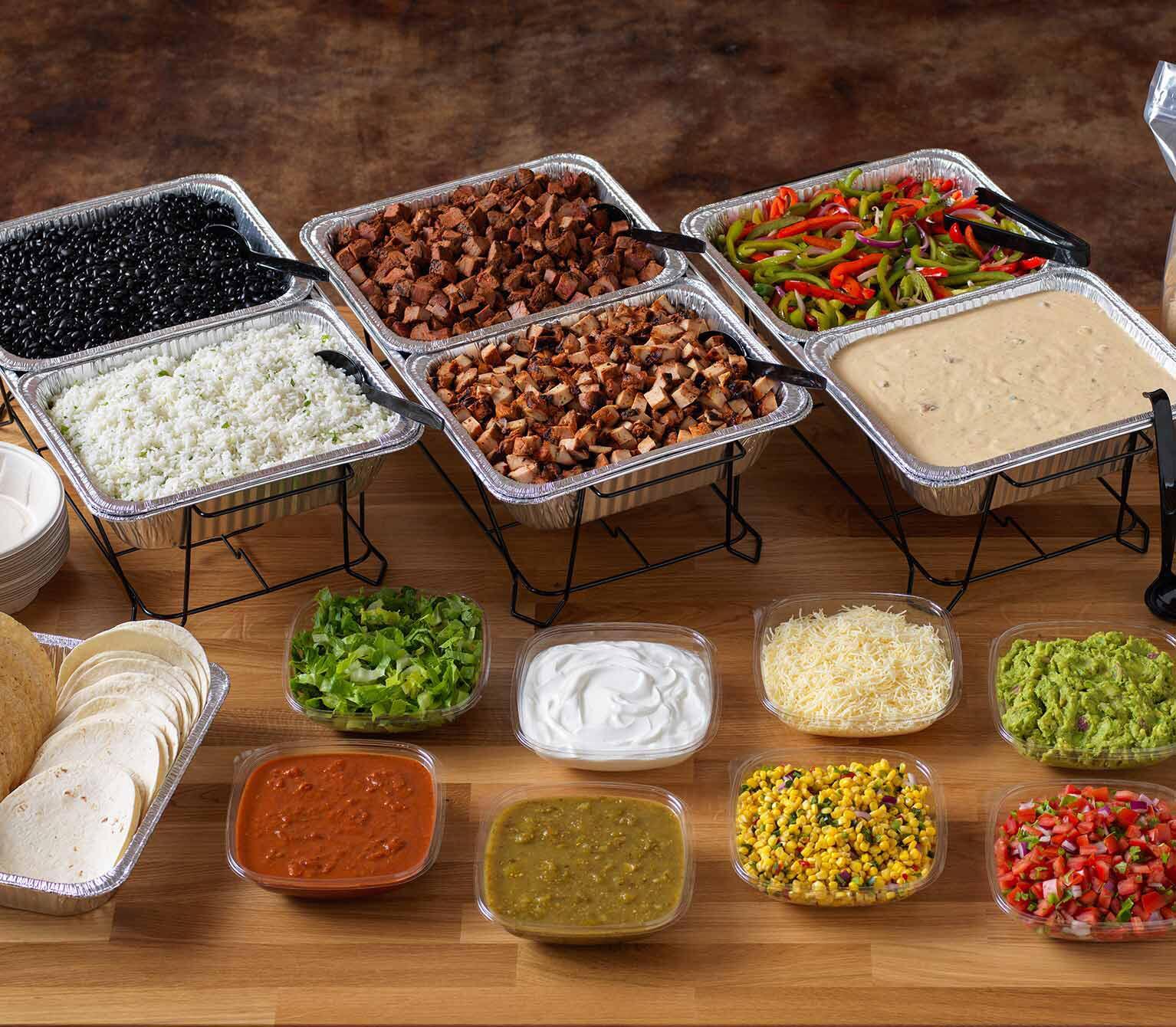 OUR HOT BAR INCLUDES:
Choice of 1-2 Two Proteins:
Marinated Grilled Chicken ($10.00 per person)
Marinated Grilled Chicken & Steak ($11.00 per person)
Marinated Grilled Chicken & Ground Beef ($11.00 per person)
Marinated Grilled Chicken & Smoked Brisket ($11.00 per person)

Choice of:
Cilantro-Lime Rice
Seasoned Brown Rice
or
Both

Choice of:
Black Beans
Pinto Bean
or
Both
**Our Beans are Fat-Free & 100% Vegetarian**

Additional Standard Items Included:
Our Fresh Salsas

Salsa Roja (spicy)
Salsa Verde(medium)
Pico de Gallo (mild)
Roasted Chili Corn (mild)

Shredded Cheese
Shredded Lettuce
Sour Cream
Hand-Smashed Guacamole
Handmade White Corn Tortilla Chips
(tossed with lime & kosher salt)

The Necessities
Napkins
Burrito Bowls
Disposable Cutlery
Serving Utensils
Chafing Catering Kit

Recommended Add-Ons:
Queso
$1.00 each per person
Fajita Vegetables
$1.00 each per person
Soft or Crunchy Tortilla Shells
(served in increments of 10): $2.50
Tortilla Soup
(Serves 15) $25.00
Cookies & Brownies
$0.50 each
1 Gallon Drinks
Iced Tea (Sweet & Unsweet)
Lemonade
Serves 8/10: $6.99
Bottled Drinks
Water - $1.50 each
Coke/Diet Coke/Sprite - $2.20 each

Want more of your favorites in the Hot Bar but don't don't want more of everything?



Choose from the below options to get extra of individual items.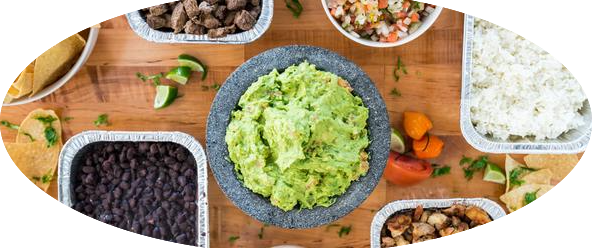 3-Cheese Queso Pan
Serves 20: $30.00
Fajita Vegetables Pan
Serves 20: $20.00
Cilantro-Lime Rice or Seasoned Brown Rice
Serves 20: $20.00
Black or Pinto Beans
Serves 20: $20.00
Hand-Smashed Guacamole
Serves 4-6: $7.00
Choice of Salsa
4-6 Servings: $4.00
Lettuce
Serves 20 for topping and 5-7 for salad base: $7.50
Shredded Cheese
Serves 20: $5.00